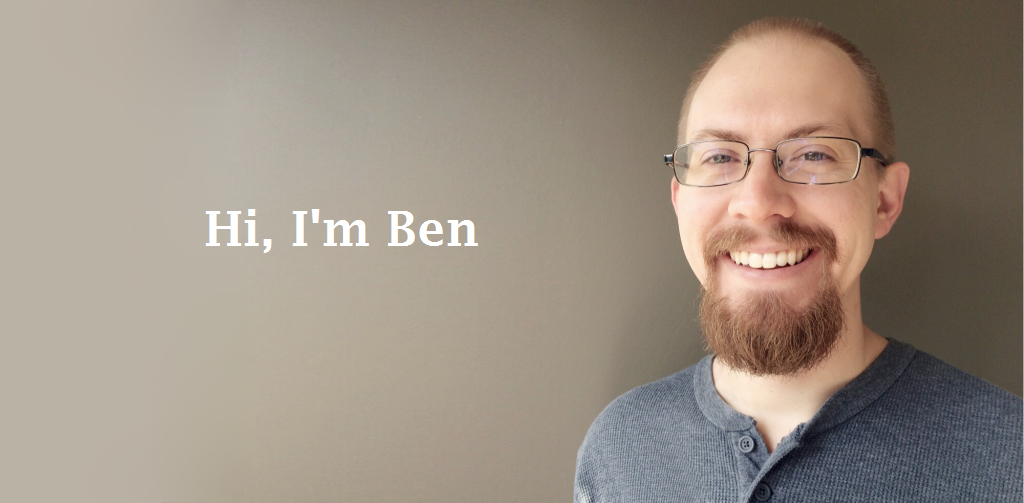 Hi, my name is Ben Dutter, and I'm a creator.
Some of my earliest memories are of making stories. Epic battles between action figures and dinosaurs, fantastic sagas of heroism and sacrifice, danger and adventure at every turn. Over twenty years later, and I haven't changed much.
These days, I focus on game design, writing, and marketing. Check out my resume and what services I offer.
---
Game Design
---
I love tabletop games, especially roleplaying games (RPGs). In 2009, I founded Sigil Stone Publishing with the aim of creating my first game. It was an exhausting but essential learning process, and what made me the designer I am today.
I've designed and published six RPGs, three of which were successfully Kickstarted to pay for artwork, editing, and professional layout. Each has seen critical and commercial success after publication.
---
Writing
---
I've written novels, short stories, and screenplays as long as I could hold a pencil. Mostly for fun, but I always have the aspiration of becoming the next best-selling author. I occasionally release short stories related to my game's fictional settings (such as Ashkhar or Sasara), and I plan on working on at least one novel focusing on characters from Hunt the Wicked RPG.
I'll periodically post writing updates to the blog portion of this site for those that are interested.
While creative writing is a passion, I excel at writing compelling business copy. I have years of experience in writing sales and marketing text- everything from technical manuals to websites to flyers.
---
Marketing
---
I specialize in paid SEM, with certification in Google AdWords and Bing Ads. I've managed multiple accounts with hundreds of campaigns, tens of thousands of ads, and hundreds of thousands of keywords.
I'm highly familiar with both Omniture Search Center and Kenshoo advanced platforms. I can create a PPC campaign for any company or product, with experience in B2B and B2C search channels.
Beyond and in synthesis with SEM, I can provide ad copy, website consultations, marketing plan analysis, market research, Kickstarter and crowdfunding consultations, and more.
Want to know more about me or my experience? Read my resume or contact me directly.